Episode 32 "Come Alive"
In episode 32 we interview Australian Champion Izaac Kennedy about his new ride with StayStrong and the year ahead. We also put together a video from a weekend in Shepparton with the ECI crew and the Underground Pro League guys. And of course we chat about some new products and the upcoming Victorian state series kicking off in Shepparton February 20 and 21.
0:36 General Discussion
9:54 Shepparton Ride Day
12:19 Izaac Kennedy (StayStrong) Interview
24:48 Upcoming Shepparton Victorian State Rounds
28:12 Bloopers – There's some doozies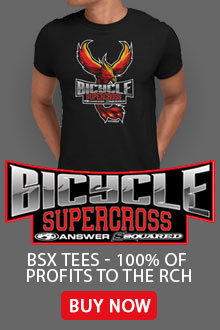 We put together a monthly show for you the BMX racer, it's 100% about BMX racing and having fun.
We put together video interviews with some of the biggest names in the industry.
We feature BMX racing products, step by step how toos and product reviews here at ECITV.
ECITV
ECITV is the brainchild of our hosts, ECI's Gary Brookes and bmxultra.com's Shane Jenkins. A 100% BMX Racing show recorded for YouTube. It fills a void left in the BMX Industry with no regular visual media.
The ECITV duo share decades of BMX racing knowledge and expertise from racing at grass roots levels to competing at world championships at elite level to importing some of the biggest names in BMX today.
The goal of ECITV is essentially to educate our viewers with latest products, discussing technologies and developments in the sport and exposing more people to BMX racing and help with growth. All while having a little fun with it.
Want to get involved?
Is there something you would like to see us cover? An interview with your favourite rider? A feature on a new product? A discussion on a hot topic? Perhaps an upcoming event? Don't be shy…just shoot us a message and we will see what we can do.